Anime Expo 2000
Photos from this convention:
The amount we raised in 1999 (and completely shattered this year)
Some of the Guests of Honor mugging for the camera
I always try to get a photo with at least one Guest of Honor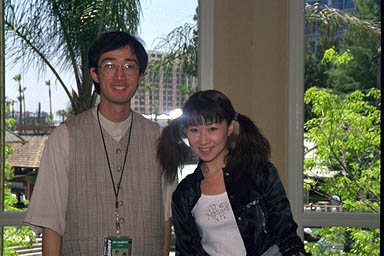 This year's student voice acting demo went very well! Mr. Takumi Yamazaki and Ms. Fukami reprised their Macross Plus roles at one point.
Saraba ja!
To go up one level, click here.

Anime Expo 2000 / okamoto@seiyuu.com / 5 Sep 2000